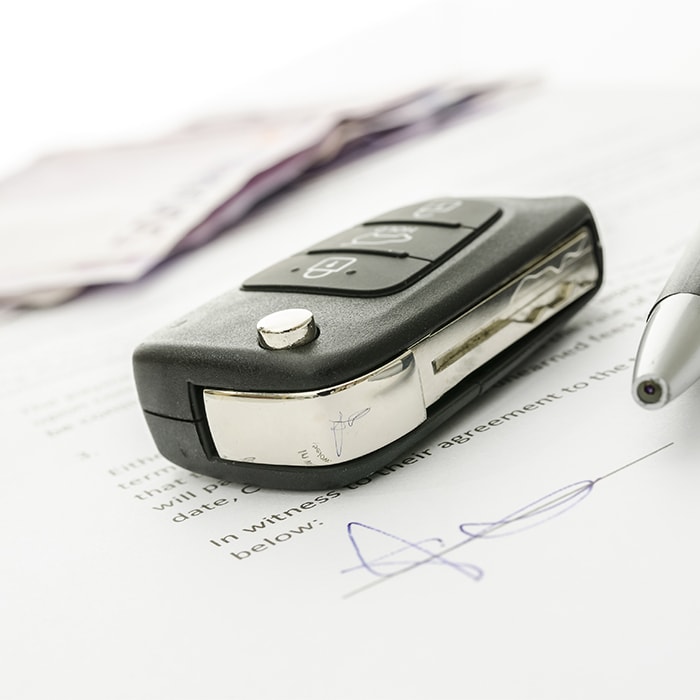 ?
After you've been through our inventory and found the new Kia Sorento, new Kia Stinger, or new Kia Rio 5-Door that best matches your needs, you will need to begin thinking about how you will finance it.
Your first decision is whether to buy up front or whether to pay in installments. Unless you have all of the cash at once, you will need to decide between a lease agreement or an auto loan agreement. While these options may seem similar, they have several differences worth noting:
Option #1: Buying Your Car Upfront or With a Loan
If you have the money in hand, buying a car really is as simple as signing on the dotted line after a finance representative has walked you through any additional items like taxes, etc.
If you have some of the money but require a loan to pay for the rest, consider receiving an auto loan with us. Our network of lenders allow us to find loan length terms, payment amounts, and interest rates that will work within your budget. At the end of the term (with all your payments completed), you will officially own the car.
Option #2: Leasing Your Car
If you would like a similarly flexible payment plan but ownership doesn't matter to you, consider a lease agreement with us.
Our lease options are both affordable and low commitment because at the end of your payments you do not have to keep the car--and instead you can return it to us. This means you have no obligation to an older model and can instead move on to a newer vehicle no strings attached.
Questions? Reach Out
To get pre-approved for either a lease or a loan and save yourself time and energy in our dealership, take advantage of our online resources and tools including our payment calculator and our credit approval form.
If have any questions or you'd like to call ahead to make sure a member of our finance team can see you, please call our main line at (888) 695-1032.