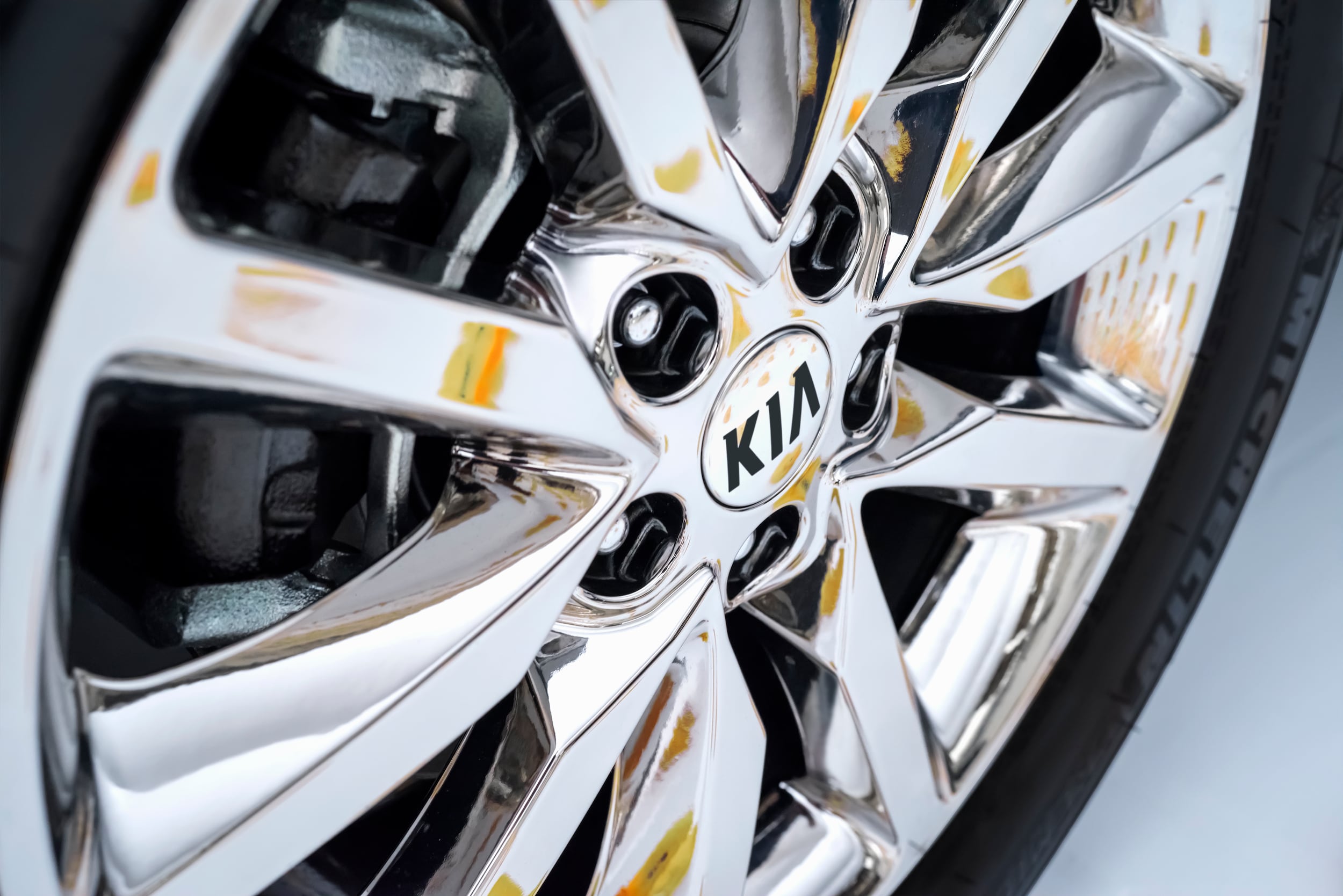 ?
The Kia HabaNiro SUV debuted this month at the New York Auto Show and made a splash in more ways than one. First off: the name. HabaNiro is a playful use of the already existing Kia Niro and the spicy habanero pepper in one. The HabaNiro is also a fully electric SUV and Kia has already branded it an ECEV "all electric everything car".
If you didn't catch the original debut, here is what we know so far:
Tech & Style
The Kia HabaNiro features a completely fresh design. Playing off of the general shape and feel of the Kia Niro, the HabaNiro is actually wider and taller and comes with 20-inch wheels to give it a raised athletic stance. Other notable design elements include a minimalist front grille, shallow and futuristic looking windows, a zero side mirror body, the three butterfly cabin doors (think Alfa Romeo 33), a plush deep red upholstered interior, an airplane inspired steering system, and a full cabin-width touchscreen that will work with head-up technology to span the bottom of the windshield.
The HabaNiro will also reportedly use AI or Real-time Emotion Adaptive Driving (R.E.A.D) to check your emotional state and adjust the ride to fit it.
Performance & Capabilities
Not much is known about the exact capabilities and performance features of the HabaNiro except that it will come with a battery pack and electric motor which will allow at least 300 miles of driving range. We can also expect an AWD option, and likely can look forward to at least a 6-spead automatic transmission (as we have enjoyed on the Kia Niro) for a smooth driving experience.
Release Date
The HabaNiro is still very much a concept car and relies on many technologies that will take time to fully implement, test, and roll out to market. While we don't have an exact release date for you, we expect this beauty could move into production (or at least the pre-production state) within the next two years. And, when it does eventually hit the market--we will try our best to get some in our inventory for our loyal area drivers to try out.