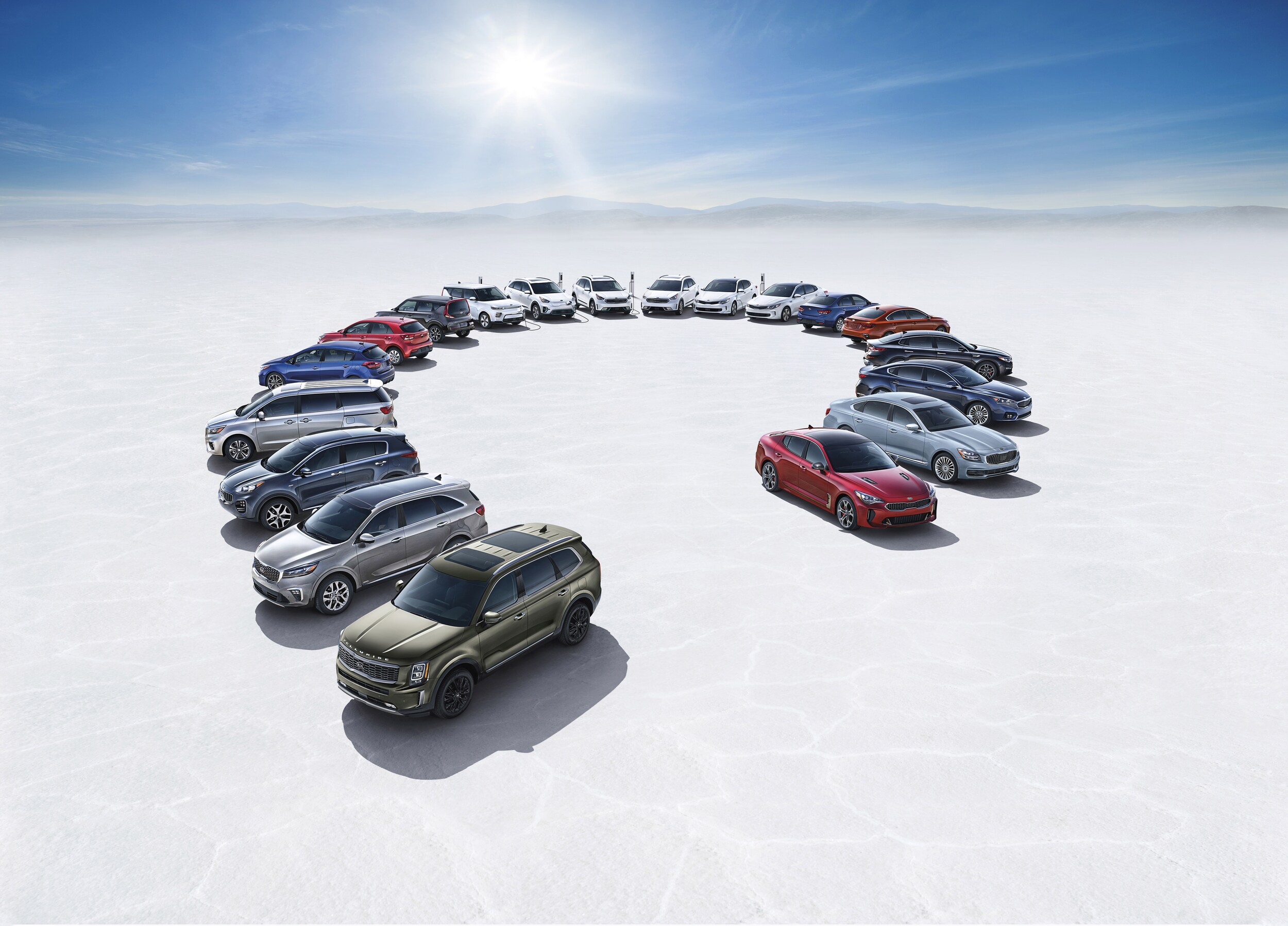 New Kia Models in Fallston, MD
New Kia Models in Fallston
If you're a driver from the Baltimore are in search of a new vehicle, it's likely that looking into Kia could yield some exciting results. With a diverse lineup of models, competing with what Kia has to offer is no easy task. Which is why we are excited to offer a diverse lineup of new Kia models to our Bel Air, MD and Lutherville customers.
Once you visit our new Kia dealership, you'll be able to discover what Kia has to offer. Whether you're looking for a new sedan or a crossover, Kia has your needs covered. When you visit our dealership, that's something that you're sure to see.
Discover the Perfect Kia Model for Your Lifestyle Needs
Each Kia model is a vehicle committed to getting the job done. Whether you find yourself on road trips often or need a reliable daily commuter, Kia has something for you. If you're in search of a compact sedan, a new Kia Forte is likely the vehicle for you. With available features like lane departure warning and Apple CarPlay connectivity, you'll enjoy a range of modern features.
If you're a driver who needs more space, don't worry, Kia has a model that you're sure to love. The Kia Optima delivers on safety, performance and efficiency. Which is likely to impress. When you're in need of a subcompact option, look no further than the new Kia Rio. With its attractive looks and multiple configurations, the Kia Rio makes finding the right amount of car easier than you may think. When it comes to performance, the Kia Stinger can produce up to 365 horsepower.
When you find yourself needing plenty of space and increased utility, look no further than a new Kia crossover. With a range of crossover models, when you opt for a new Kia, you can get the right amount of crossover for your lifestyle and automotive needs. For years, the Kia Sportage has been the crossover of choice for Parkville, MD and Bel Air, MD drivers alike. If you're looking for a mid-size SUV, we encourage you to explore what the Kia Sorento has to offer.
Other popular models at our dealership include the Kia Soul and Kia Niro. Two vehicles that exemplify just how boundary-pushing Kia is. Once you get behind the wheel of these new Kia models, you'll find a vehicle you enjoy for the miles to come. Which is why we often recommend them to many of our customers.
Get Behind the Wheel of Your Next Kia
If you're a driver who's ready to stop settling when it comes to your ride, visit our new Kia dealership today. We offer a variety of new Kia models to our customers so you can find the exact model that fits in with your lifestyle needs. By opting for Kia, you can get modern tech, attractive design and more. Which is something that helps make Kia a leader in the automotive industry.
Ready to find the ideal model for your needs? Schedule a test drive at our dealership and see first-hand what a new Kia is capable of. Whether you're looking for a new Kia Sedona another Kia model, our inventory is sure to have what you're looking for.